The future is here: Agriculture in Idaho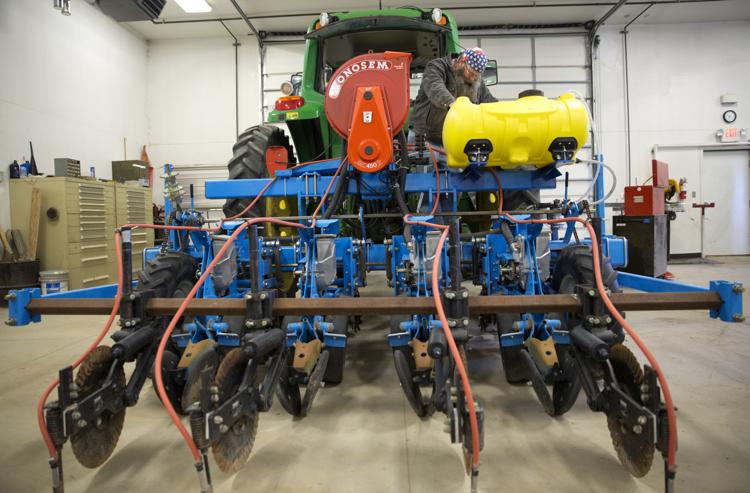 Agriculture in Idaho is no longer the farm-to-market scheme it used to be. Gone are the days when growers produced a crop without knowing who would purchase the product or who would consume it.
In today's competitive farming environment, varying sects in the agriculture industry have learned to join forces to assure the success of the industry as a whole, rather than pitting neighbors against neighbors.
Idaho's dairies are an example of a sector that has learned to band together to support and promote the industry. Rather than a single dairyman selling milk directly to his neighbors in the old days, dairymen have now formed cooperatives to purchase trucking companies and processing equipment, hire scientists to perform research and lab work and acquire promotional consultants.
This shared investment benefits all of Idaho businesses, economists say. Vertical integration has added stability to the farming economy by increasing the value of agricultural products grown in Idaho.
As Idaho continues to look to agriculture for its economic future, the industry will focus on creating more efficient, sustainable and environmentally friendly ways to solve modern problems facing Idaho's farmers.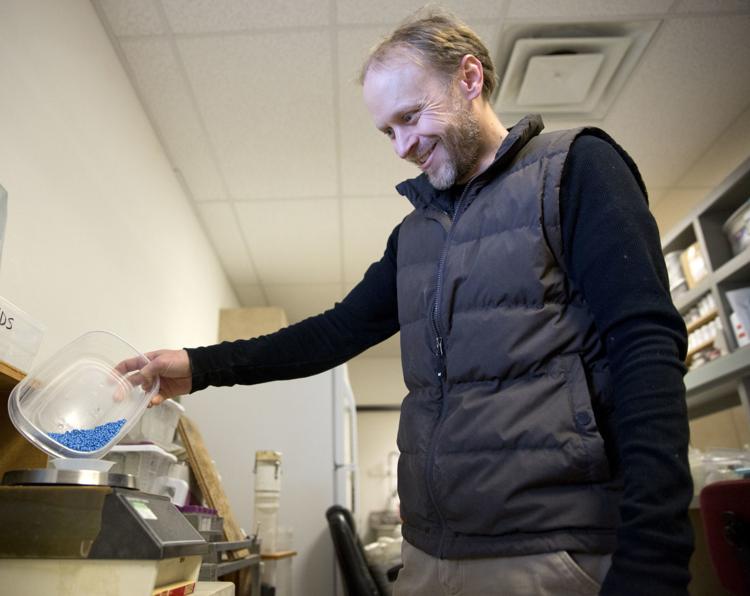 Stepping up to the plate
As Idaho zeroes in on which crops do best in the Magic Valley's arid environment, the service industry surrounding dairies has stepped up to provide high-tech tools to aid in production.
And now, the state Legislature and the state Board of Education have teamed up with the dairy industry to take this collaboration to a new level. The University of Idaho's Center for Agriculture, Food and the Environment — after spinning its wheels for a few years — has regained traction using a three-county base for its proposed research dairy.
The entire project, estimated at $45 million, "will help support the industry and put Idaho on the map as a premier location for environmental research," Idaho Dairymen Association CEO Rick Naerebout told the Times-News.
The IDA is a longtime partner in the UI CAFE project and recently committed millions to purchase 540 acres north of Rupert for a research dairy. The university will contribute $2.5 million for the property — near Meridian Road and 1400 North — while the IDA will contribute $2 million.
The Idaho State Board of Education approved the purchase in January. The sale closed March 4, UI spokeswoman Carly Schoepflin said.
"We're all excited. There's never been a better time for the project," Schoepflin said. "We have a site to build the dairy on and all of a sudden the project has become real."
The research dairy is the heart of that enterprise, College of Agriculture Dean Michael Parrella wrote in the UI newsletter. "CAFE will help dairy operators produce milk more economically and efficiently while ensuring the sustainability of the environment."
The CAFE will also focus its research on animal feed, sustainable crop growth practices and water use, Parrella said.
"We need a safe, efficient, and environmentally sustainable way to produce food," he said. "Idaho CAFE offers a new approach to solving issues we face in feeding the world's population."
Why focus on dairy research?
Livestock-based production accounts for more than 60 percent of agricultural cash receipts in Idaho and the ripple effect of the CAFE's research will benefit many outside the dairy industry, the university says.
Dairies support more than 39,400 jobs, making it one of the largest economic drivers in Idaho, IDA President Pete Wiersma said.
"As such, the IDA shoulders the responsibility of ensuring the continued growth of Idaho dairy and the thousands of jobs that it supports," Wiersma said in a statement on the IDA website.
Key aspects of the dairy research facility include a 2,000-cow dairy relying on state-of-the-art technology, 1,000 acres of associated cropland, improved wastewater treatment, nutrient management systems, a food-processing facility and laboratory space, as well as offices for faculty and student housing.
In addition, the university is in negotiations to buy a 6-acre parcel of land in Crossroads Point at Interstate 84 and U.S. 93 for the CAFE's Jerome Center for education and outreach, Schoepflin told the Times-News.
The university will also work closely with the College of Southern Idaho's food science center to round out the business model.
"All the research done at the CAFE will have direct work applications to Idaho," Schoepflin said.
—Mychel Matthews
New methods and technologies help irrigation systems become more effective, save water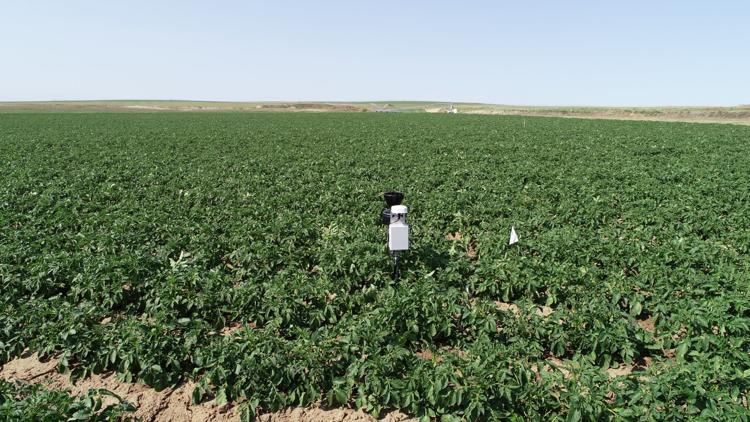 TWIN FALLS — If you want farmers to adapt to new methods or technologies, convenience is key.
That's what Howard Neibling says about irrigation developments made over the past five to 10 years. Neibling is a water management engineer for the University of Idaho Extension Kimberly Research Center. He's been experimenting with a new method of pivot irrigation that saves water — and it's slowly being adopted by Idaho's farming industry.
While new technologies and methods can help farmers save water and increase efficiency with irrigation, experts say there's a generational gap when it comes to their acceptance. That gap is expected to narrow over the next 15 years as younger farmers move into the industry.
"They're the ones that are going to demand a lot of technology — because they're used to it," CropLogic Western Territories Manager Scott Barclay said.
A new market
CropLogic is a New Zealand-based company with international offices in Australia and the U.S. The company chose to launch an office at the College of Southern Idaho last year, however, because it believes the Idaho potato industry would particularly benefit from its technologies.
CropLogic's soil moisture probe — or capacitance probe — uses an electrical current to measure soil moisture.
"Anytime you can get information, that helps you raise a better crop," Barclay said. "Especially with potatoes, quality is huge."
The voltage is low enough it doesn't hurt the crops, and sensors reaching 4 inches deep also measure soil temperature. The probes range from 2 to 6 feet long. They are designed to help farmers improve their irrigation practices by calculating evapotranspiration — water loss from the plant due to heat and the plant using it — Barclay said.
The complicated nature of the soil moisture probes over the past few decades made farmers less inclined to adopt them, Niebling said. Farmers instead opted to use the "hand-feel" method of digging up dirt, clumping and smearing it on one's hands to determine moisture content. That's in part because the older probes had to be hooked up to a computer to download readings.
"They started out sort of rudimentary," Barclay said. "As time goes on, they've gotten better and better."
Today, the company's probes send data once per hour to a satellite, and farmers can access that data from the cloud. Each probe uses weather information from other sources to help make its calculations.
Potatoes are especially sensitive when it comes to watering, Barclay said. Under-water and you have a lower quality and lower yield; over-water and the potatoes are too wet and become diseased.
The sensors help farmers see where they are within the optimum range, so they can change their irrigation practices accordingly.
Barclay still recommends using a combination of the hand-feel method and the sensors, to ensure accuracy. The sensors can take inaccurate readings if they aren't calibrated to the correct soil type — or if a tuber begins growing up against the probe.
The technology still has room to improve. Companies are working to find ways to connect a sensor to a pivot to collect even more information.
"You can never replace the man in the field," Barclay said.
Barclay expects farmers will become more accepting of the technology, especially if future government regulation increases enforcement of water rights and penalizes those who use more than their share.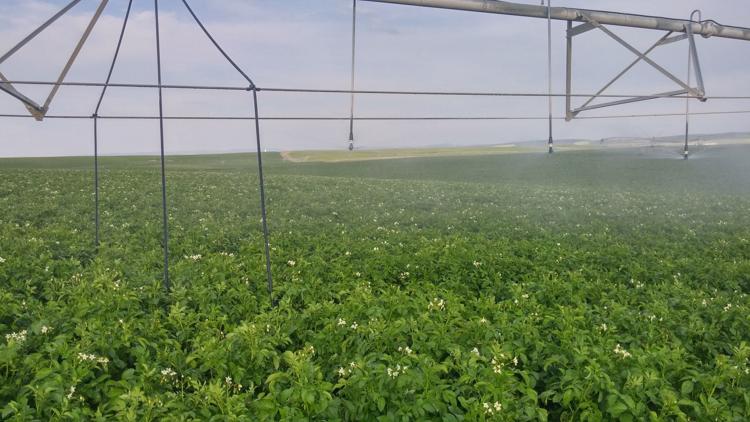 New methods
Irrigation pivots have become more sophisticated, to the point where today's farmers can control them from their phones, Neibling said. But newer technologies and ways to gather information are driving more research.
Over the past five years, Neibling has been working on a research project with Troy Peters at Washington State University. The researchers wanted to find out if lowering the sprinkler systems on irrigation pivots would reduce water usage.
What they discovered: lowering sprinkler heads from a height of 5 or 6 feet down to 12 or 18 inches can reduce water usage by 15 to 20 percent.
"It does cost a fair bit to retrofit a pivot," Neibling said, "but if you use less water, that can be a benefit."
Nozzle manufacturers, in turn, are improving the equipment to make it easier and more affordable to retrofit the pivots, he said. Drip irrigation is also becoming a water-saving solution in some parts of the West.
As irrigation becomes more technologically advanced, farmers have more options for improving their watering systems. It's made irrigation scheduling a lot more reasonable, affordable and convenient. And the more convenient it is, Neibling said, the more likely growers are to opt in.
—Heather Kennison
Robotics help dairies more closely monitor cows, address labor shortage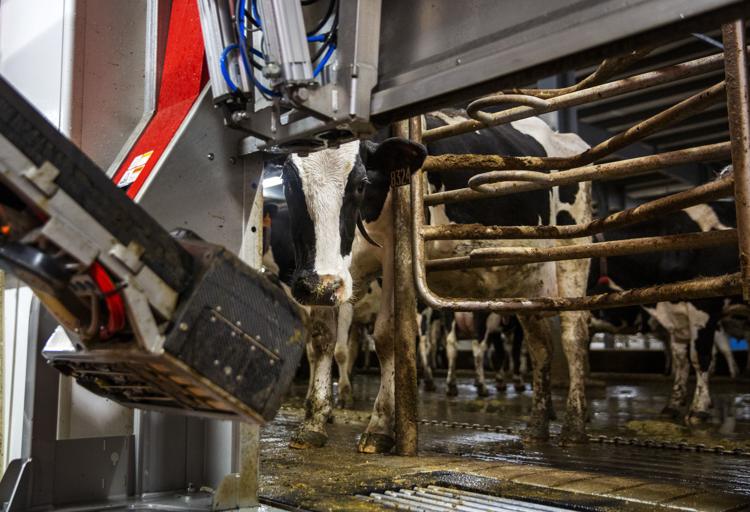 DECLO — At this dairy, cows are milked, pampered and fed by robots.
Heglar Creek Dairy's robotic barn has been up and running for three months, and the cows are already milking it for all it's worth. They check in regularly with the Lely Astronaut milking robot, which scans their collars and dispenses treats. The dairy cows lean against automated back-scratching brushes for stress relief. And they even sleep on water beds in a climate-controlled barn.
It's one of only two dairies of its kind in southern Idaho, but the idea is catching on. Two more dairies are installing robotic technologies, said Todd Webb, a partner in Heglar Creek Dairy and Snake River Robotics east of Declo.
"Cows in a conventional barn are generally more anxious," Webb said. "The more we can keep equipment and people out of the corrals, the better the cows are at giving us milk."
And why not add other amenities while you're at it? The back-scratching brush? "That's just a comfort toy," Webb says.
Heglar Creek Dairy in Cassia County is a part of Heglar Creek Farms, which was established 20 years ago when two families merged their operations. The farm diversified several years ago in order to provide more opportunities for the younger generation. Today, the partners also own and operate Heglar Creek Cattle, Heglar Creek Electric, Raft River Sod and Snake River Robotics (a Lely dealer and service center).
Robotics don't only improve the quality of life for dairy cows; they can also help dairies address a labor shortage.
"That's why robotics is becoming a viable thing," Webb said. "The motivation for (switching to) robots is not to take jobs away from people. Robot technology exists because there is a labor demand."
What results is a lower operational cost for dairies — and higher-paying, skilled jobs for agriculture workers.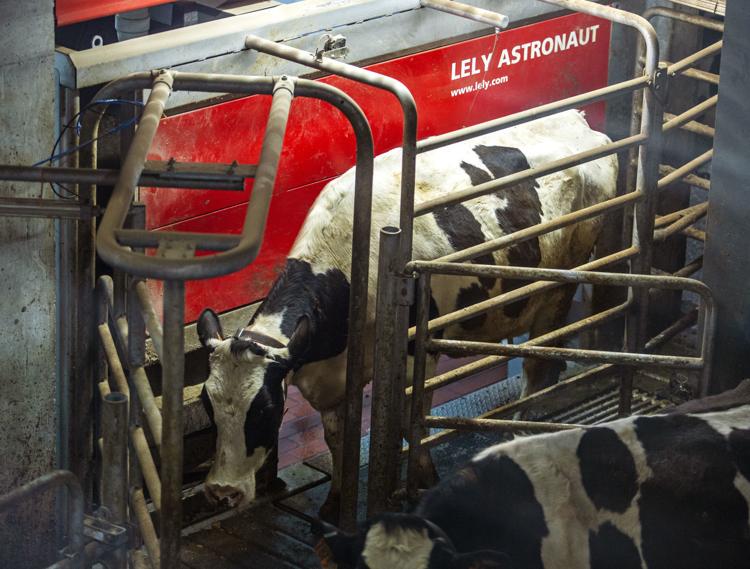 How it works
It's hard to miss the big red barn at the top of the hill. Built to hold up to 1,100 cows, the robotic dairy was an engineering feat. Lines, cables and fibers run milk, chemicals and communications throughout the 400-by-400 barn. The company contracts 11 vendors for the dairy.
Behind barn doors, Lely brand robots and other technologies do everything from feeding the animals to washing their teats and scooping manure. The cows have the option to go into a separate pen, where the Lely Astronaut is, to receive a treat and be milked.
"Cows can come in and leave as they want," Webb said. "They're enticed to come in with feed."
A healthy Holstein enters the robotic enclosure an average of five to six times a day, but gets milked only three times a day. She is weighed, and the robot scans the collar around her neck to identify which cow is in the pen. If it's time for the cow to be milked, the Lely Astronaut will dispense a certain type and amount of food based on each cow's diet. Rationing is determined by milk production and lactation cycle.
While the cow is eating, the milking process begins. The robot sends out a couplet of spinning brushes that clean the cow's teats and stimulate nerves for lactation. The brushes are disinfected, and cylindrical teat cups identify and affix to each of the cow's teats — attaching in order of which "quadrant" milks the slowest.
To the cow, the process is the same every time.
"The robot doesn't get frustrated," CFO Todd Jensen said. "If it misses, it just tries again."
If the animal kicks a cup, it cannot fall to the ground, but simply bounces back and reattaches. After milking, the robot applies a chemical to the teats to control infection.
The robot can tell if the cow is sick, based on her milk temperature or color. If desired, the milk can be easily sent to a separate tank or dumping area rather than getting mixed in with the rest.
The cow's collar also tracks her activity and cud-chewing. Unhealthy cows — or those ready for breeding — are funneled into a separate area after leaving the robot. They still have access to the robot at all times, Webb said.
The robotic dairy can detect and treat sick cows days faster than in a conventional dairy, he said. And the dairy's robotic systems also inform the manager which cows haven't been milked in a 12-hour cycle.
Meanwhile, a feed-pushing robot circulates the barn to push food closer to the hungry Holsteins. And a pulley system with chains slowly pushes scrapers across the bottom of the corral to clean out manure, scooping it into large grates in the floor that will send it to be processed. Dairy managers periodically send the cows through a "foot bath" to help harden and disinfect their hooves.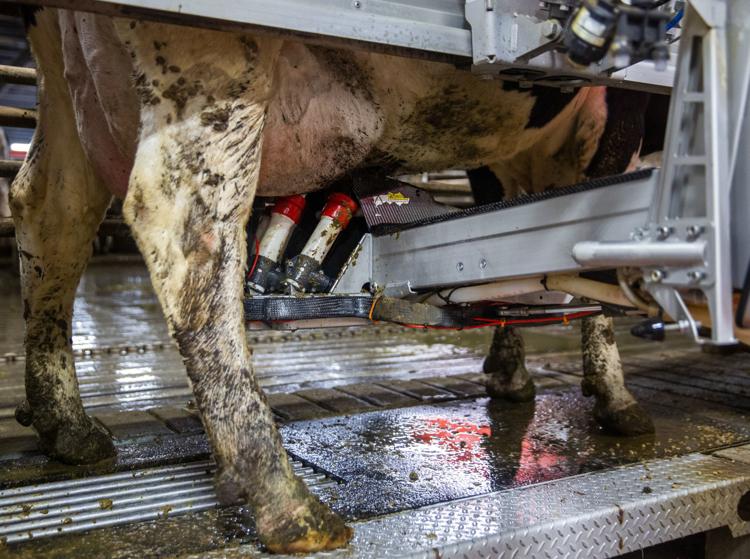 Healthier, happier cows and farmers
The barn's atmosphere is relaxed and absent of mooing or bellowing. Large fans above circulate and ventilate, providing a complete air exchange about every 15 minutes in winter, and every 90 seconds in summer, Webb said.
When the cows aren't being milked, many of them mill about or choose to lay on a "water bed" covered in compost. The beds are comfortable for the animals and reduce injuries, Webb said.
This translates to both health and behavior. "Cows are less stressed and they have fewer health issues," Webb said. "We see increased milk production and increased lifespan of cows."
Heglar Creek Dairy's robotic barn took a year and a half to build. It was a substantial investment, but one Webb thinks will pay off. The dairy can collect more data from individual cows than in a conventional barn, he said.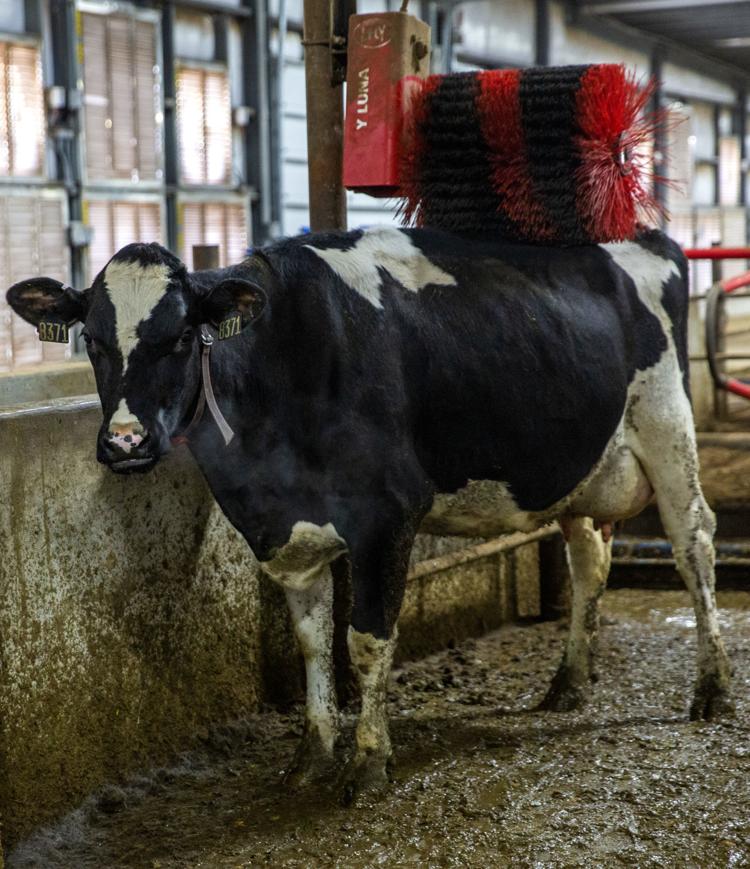 Robotic technology is catching on
Holland-based Lely has been developing its dairy robots for more than two decades. Small dairies began using them to help improve the quality of life for farmers and employees, Webb said.
Farmers are enjoying increased leisure time and flexibility in their schedules due to these automated systems. "A lot of conventional dairymen have never been to a basketball game because basketball games happen at 4 o'clock," Snake River Robotics Engineer Kelby Nelson said.
The robots are changing that. It's also a good way to get the younger, more tech-savvy generations involved, Webb said.
Robotic technology is becoming a large-dairy solution, where managers can collect more data and use sophisticated software. Tech-savvy operators can set up milk tables to determine how many pounds they want to be collected per milking. Complex calculations determine the return on investment while each robot milks 60 cows three or more times per day.
"It's a management tool and it's helped us decrease our cost of operations," Webb said. "We don't have to train a robot to milk a cow."
—Heather Kennison
How tractor and drone technology advances are impacting agriculture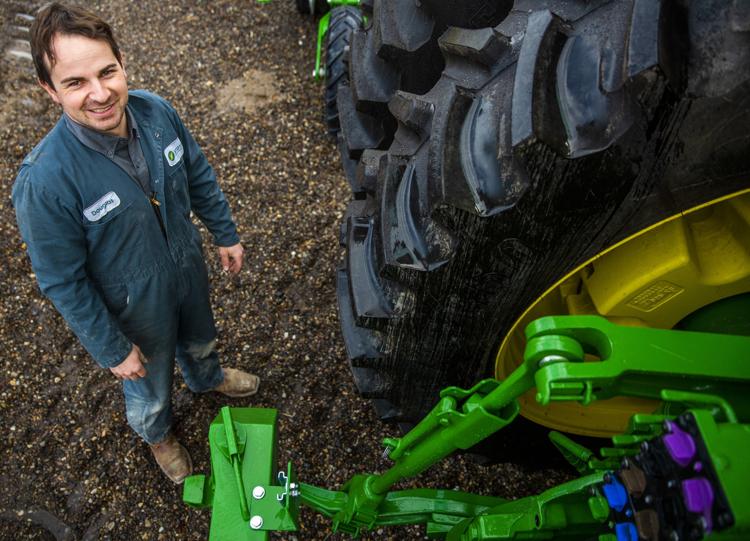 TWIN FALLS — Buhl farmer Ron Elkin doesn't own a drone, but says he's excited about where the technology is headed.
It's nice to have an aerial view of crops for monitoring throughout the season, which makes it easier to see problems from the air, Elkin said. And drones could be used to help with targeted pest control, he said, potentially leading to cost savings and environmental benefits.
Technological advances over the last couple of decades — including drones and GPS (Global Positioning System) navigation in tractors — have impacted farmers by increasing efficiency and precision.
"It's definitely changed the way we do things," Elkin said. He's one of the owners of the 800-acre M & R Farms in Buhl which grows malt barley, corn, alfalfa and sugar beets.
Like any technological advancement, though, one major factor in whether customers buy it and use it is the price tag.
Here's an overview of technological advances in tractor and drone technology: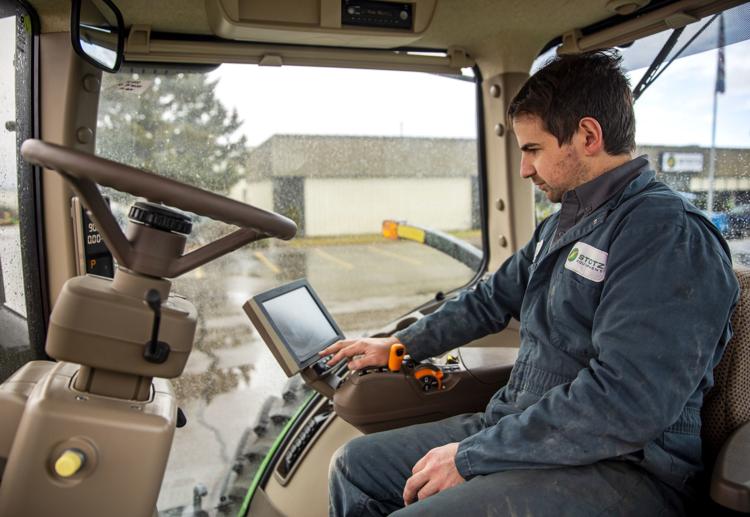 Tractor technology
One of the major advances in tractor technology is GPS, but it has been available for at least a couple of decades.
"We started using the GPS stuff fairly early on when it was out and about," Elkin said. "Now, it's pretty much commonplace for just about anything going on in the field."
GPS allows for precise and accurate planting to the sub-inch, Elkin said. In addition to planting in straight lines, the technology also accounts for field layouts such as curves and circles.
New tractors often have built-in GPS technology on a monitor.
This automated technology allows farm owners and managers to remotely manage what's happening with a tractor and to see what's on the tractor's monitor screen, said Douglas Miceli, a precision agriculture specialist with Stotz Equipment in Twin Falls, a John Deere dealership.
Vehicle steering systems have also advanced over time, including automated and assisted steering.
"Now, the tractor is handling keeping you on track," Elkin said. "It lets the operator focus on what the machinery is doing. It's really helped out with operator fatigue."
Elkin said he thinks autonomous steering hasn't quite caught on yet, but "I suspect it's not far off."
Another advance in tractor technology is IVT (Infinitely Variable Transmission), Elkin said, which helps with fuel efficiency, and leads to less wear and tear.
Drones in agriculture
Reeder Flying Service in Twin Falls offers ground support for Joslin Field — Magic Valley Regional Airport. It's a fixed base operator (FBO) and helicopter charter company and has flown drones commercially for about four years.
For drone use in precision agriculture, "the biggest thing drones can do is cover hundreds of acres in a single flight," FBO manager and chief drone pilot Jared VanderKooi said.
It yields high-resolution, "super-detailed" images, even when there's a cloud cover, he said.
Benefits include boosting yields, cutting costs and getting ahead of problems — like irrigation and drainage issues — that farmers may not be able to see from the ground, VanderKooi said.
Images allow for farmers to figure out if there's a section of their crops that aren't doing well so they can replant, VanderKooi said. And after storms, he said, farmers can get a much better feel for crop loss and that helps with insurance claims.
Reeder Flying Service, though, hasn't pursued agriculture clients much for its drone offerings, VanderKooi said.
The cost for clients depends on the acreage and how often the farmer wants their land monitored, he said. It can start at just pennies per acre. "It's cheaper than an airplane, for sure."
Some farmers have their own drones, but because it is considered a commercial use, they must obtain a remote pilot certificate from the Federal Aviation Administration to operate drones legally.
—Julie Wootton-Greener
To keep a watchful eye on crops, check your phone
Whether watching for rogue bean plants or monitoring soil conditions, growers can always use another set of eyes on their crops.
Are those aphids in my alfalfa? Is that plant poisonous? Am I over-watering my barley?
Is there an app for that?
Over the decades, technology has changed how we farm. With today's major advances in computer technology, solutions to our farming dilemmas are now at our fingertips — right on our cellphones.
From those that regulate irrigation water from afar to those that compare beef-cow body conditions over time, farm apps are cropping up in every field.
Below is a sampling of mobile applications available in the agriculture industry:
Keeping track of pests
AgPhD Mobile Apps provides a full range of cellphone software from detecting pests to identifying crop nutrient deficiencies in the field.
The PlantNet Plant Identification app allows you to take a picture of a weed on your Android and the app will identify what kind of plant it is by searching through its photo galleries.
Tractor GPS Apps
Keep track of your position in the field with Farm Sprayer GPS for Apple or Android. This app knows where you have sprayed pesticides, spread fertilizer or sown seeds, and how many acres you have covered. It can even calculate the speed at which your tractor is traveling.
Dairy data
Want to break down your feed costs per cow, compare various commodity prices, or check historically high milk prices? DairyCents, a dairy farmer app developed by Penn State Feed, will do the work for you. DairyCents is available on Apple and Android.
Records keeping
Keep track of your animals' food consumption and weight gain over time with the Beef Cow BCS app available on Apple.
Stay informed
For daily information, apps such as AgMobile, available for Apple and Android users, will keep you on top of the charts.
Get live USDA news and reports
Have access to historical market data
Get weather conditions, forecasts, maps, and other agriculture-specific data based on your location
Get custom watchlists for quick access to the markets you follow the most
'Where the industry is going': College of Southern Idaho plans for agriculture program changes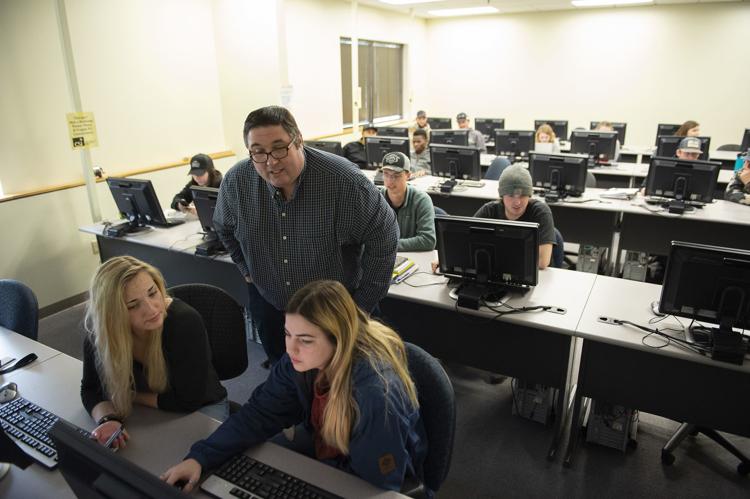 TWIN FALLS — As the agriculture industry evolves and technology advances, the College of Southern Idaho's agriculture department is revamping some of its offerings in the interests of better preparing students for the workforce.
Beginning in the fall, CSI will offer a new pathway for agriculture students seeking an associate's degree — agronomy and precision agriculture.
The program will include instruction in areas such as automated systems and the use of drones in agriculture, said Jeff Cooper, assistant professor of soils, water and natural resource management at CSI. It will incorporate two existing classes that are on the books but haven't been taught recently.
CSI is also launching a new degree program — a bachelor's degree in food processing technology — starting this fall. It's the college's first bachelor's degree and the first among Idaho community colleges.
Food processing is a notable industry in the Magic Valley, said Matthew Quesnell, agriculture department chairman at CSI. "We feel like it's an area where we need to train students."
Another change: CSI acquired a new tractor in early January with "all of the bells and whistles," said Ivan Smith, manager of the college's Breckenridge Endowment Farm in Twin Falls. The college's old tractor, Smith said, didn't have much technology incorporated in its design.
CSI is also applying for federal Carl D. Perkins Vocational and Technical Education Act funding, which is administered at the state level. CSI agriculture department officials hope to use the money, if awarded, to make improvements to its Breckenridge Endowment Farm, such as buying pivots and other new equipment.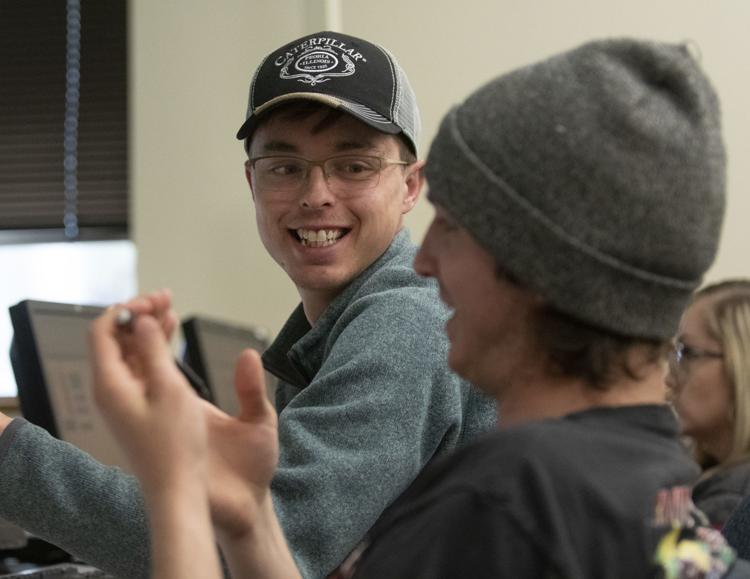 Launching students on a career path
The CSI agriculture department has historically focused on helping students earn an associate's degree in order to later transfer to a four-year university. The department also offers basic and intermediate technical certificates.
"We feel like in recent years there has been a lot of focus on transfer programs," Quesnell said.
But there are students who plan to go directly into the management of their family farms or other employment within the agriculture industry, Cooper said. As a result, instructors are focusing less on theory in class, and more on the "nuts and bolts" of the agriculture industry, he said.
A big portion of CSI agriculture students are already working in agriculture, Cooper said. He estimated 20 to 30 percent of students in his geospatial classes are actively employed in the agriculture industry and enroll in order to receive training in new technology.
While some students come to college with the goal of graduating and landing a job that pays well, Ivan said, others enroll "just to gain knowledge of where the industry is going." And it's common for students to take more credits than what's required for graduation, Cooper said.
The agriculture department includes agribusiness, animal science, water resources, aquaculture, food processing technology, horse management, horticulture and veterinary technology.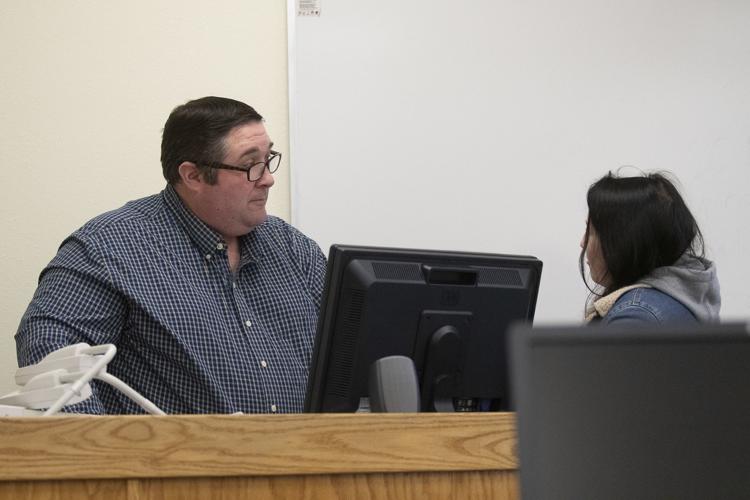 An ever-changing industry
CSI's agriculture department — and many other career/technical programs — face the challenge of preparing students for a fast-evolving future workplace.
"First of all, you're trying to get ahead of the game," Cooper said, which means lessons can't just focus on current technology.
With technology changing so rapidly, it's also not feasible for CSI to buy new and costly equipment frequently. Instead, it relies on industry partnerships.
The agriculture department has a global positioning system (GPS) class and two geographic information system (GIS) classes.
CSI has incorporated instruction on using drones in agriculture for about three years. "The students really enjoy using them and learning about them," Quesnell said.
"They can fly circles around me," Cooper said.
Anyone can fly a drone, Cooper said, but what students do with the data is the part that really matters.
Many agriculture majors aren't sure exactly which area of the field they want to go into, Quesnell said, and it's important for students to have foundational knowledge. "We really want to understand how agriculture works and where it's headed."
Instruction in technology such as GPS and GIS is beneficial for students regardless of which pathway they choose, he said. "That is really an add-on that's useful in a whole wide range of industries."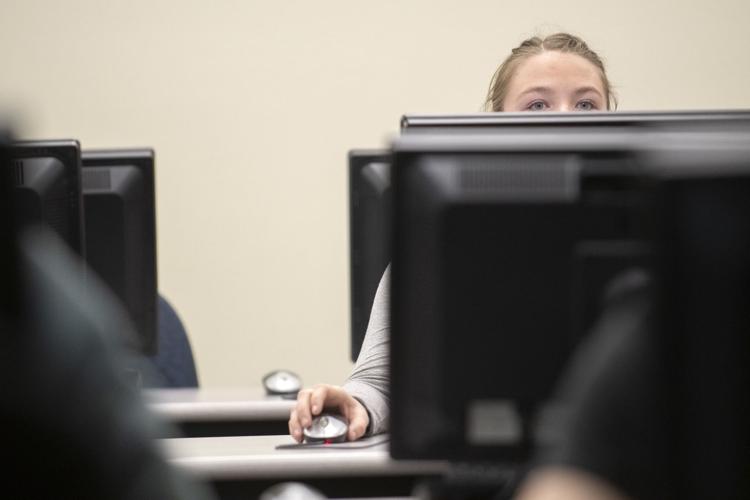 Hands-on experience at the Breckenridge Endowment Farm
CSI agriculture students are privy to hands-on experience at the Breckenridge Endowment Farm, which includes about 60 acres of farmable land. Instructors are interested in utilizing the approach even more for student instruction, Quesnell said.
CSI partnered with J.R. Simplot Co. last year, which used a portion of the Breckenridge Endowment Farm to plant 11 different varieties of cover crops and worked with students on the project.
Students also use the farm for lessons such as taking soil samples and later analyzing the results. This real-life experience in the field is shifting the experience college enrollees can acquire.
"Students don't just sit in class," Smith said. The farm allows them to apply their knowledge.
—Julie Wootton-Greener
Technology has transformed the field
As society becomes more mechanized, so too do industries such as agriculture. While resident dairy cows may not notice the changes — and perhaps might even be more comfortable with the regularity of robotics and the luxury of water beds — farmers might take longer to adjust to the new age of agriculture.
Shared investments are reshaping the competitive aspect of the industry and adding economic stability to the field. Agricultural partnerships, including the UI CAFE model, aim to maximize efficiency and sustainability for dairies, one of Idaho's key economic drivers.
Aerial drone monitoring and tractor GPS systems have afforded farmers increased planting precision and more efficiency in remotely monitoring their crops, essentially taking the guesswork out of the equation.
Soil moisture probes that use electrical currents to measure moisture and temperature have assisted farmers in irrigation management. No longer must farmers dig up dirt to measure themselves; now, they can access data from the cloud sent to a satellite hourly from the probes.
These technological tools do not completely eliminate the human aspect. Farmers still need to calibrate the sensors and check for accurate positioning.
Once in place, automated devices no longer demand hands-on monitoring. For example, irrigation pivots can now be controlled remotely from farmers' phones. Still, this approach depends on correct positioning, and sometimes, retrofitting the devices.
Despite the challenges, remote management of crops and fields has become the new standard. A myriad collection of cellphone apps designed to detect pests, identify plants and weeds, and crop nutrient deficiencies, as well as track and calculate tractor speed and positioning in the field has offered a fresh face to farming.
Instead of keeping tedious handwritten records of livestock food consumption and weight gain, farmers can enter these stats on their mobile devices. They can even match their bulls and cows on "Tudder" a U.K.-based dating app for cows!
Potatoes, corn, alfalfa, sugar beets and barley alike are entering a new era. And educating future farmers is not long behind.
The College of Southern Idaho is poised to offer its students contemporary skills with its new associate's degree path in agronomy and precision agriculture, where students will be introduced to automated farming systems.
All of these adaptations to traditional farming will come with benefits as well as drawbacks for the modern farmer. But as technology ushers in a new age and cow udders are systematically milked by robotic arms — reducing the margin of error for over or under-milking — farmers can ultimately appreciate fewer hours spent in the barns and the field.
—Jessica L. Flammang
Dating apps for cows
A new dating app has hit the market in the U.K., and it's not a spinoff on lunch dates or chosen religion this time.
It's not even for humans — it's for livestock.
Hectare Agritech released "Tudder" — a play on the words Tinder and udder — to help farmers select and ultimately purchase worthy mates for their cattle. The new matchmaker software launched just in time for Valentine's Day this year.
The umbrella company's website claims "we're reinventing farm trading and making farmer's lives easier."
Farmers can find genetic summaries of cattle on the market right at their fingertips, just as they would search any social profile for personal data.
But first, they have to specify whether they are seeking breeding cows or bulls.
Milk yield, protein content and calving potential are the new norm as farmers swipe right for cattle that interest them and left to reject potential matches. A swipe to the right connects them to the animal's seller through a third party — SellMyLivestock, an online marketplace for livestock, grain, feed and bedding.
New Hampshire cattle farmer Dan Luff and his high school friend Jamie McInnes launched Hectare Agritech and the SellMyLivestock brand in 2014.
The Tudder app, an offshoot brand of their company, currently hosts approximately 42,000 animals and can be downloaded on Apple and Android phones.
Co-founder Jamie McInnes sees the app as a valuable new asset for high-tech farms.
"Finding the right match can be daunting for us humans, let alone if you're a four-legged farm animal," she said in an interview with ABC15.
The genetic data stored on the app for each animal compares to a customized dating profile for a human, just perhaps more streamlined.
Even mating for livestock has ultimately turned to technology for assistance, leaving farmers less guesswork as to the value of their offspring.
You can follow along at #tudder on Instagram.
—Jessica L. Flammang
Agriculture at CSI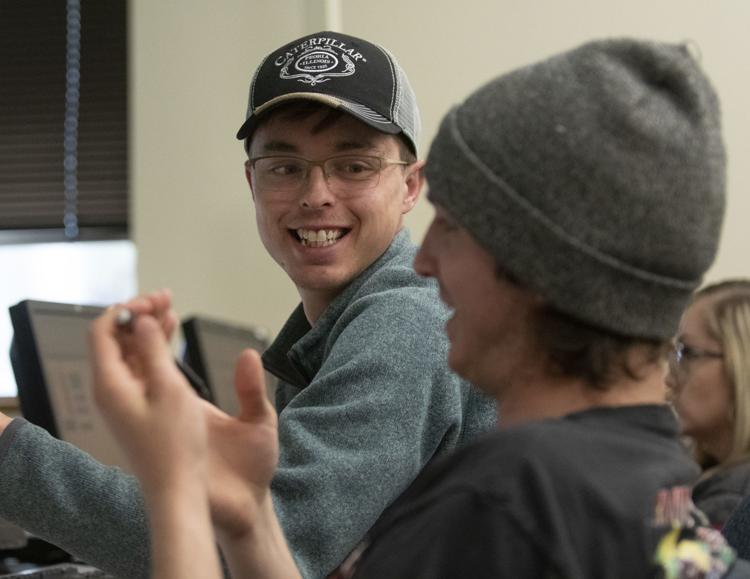 Robotic dairy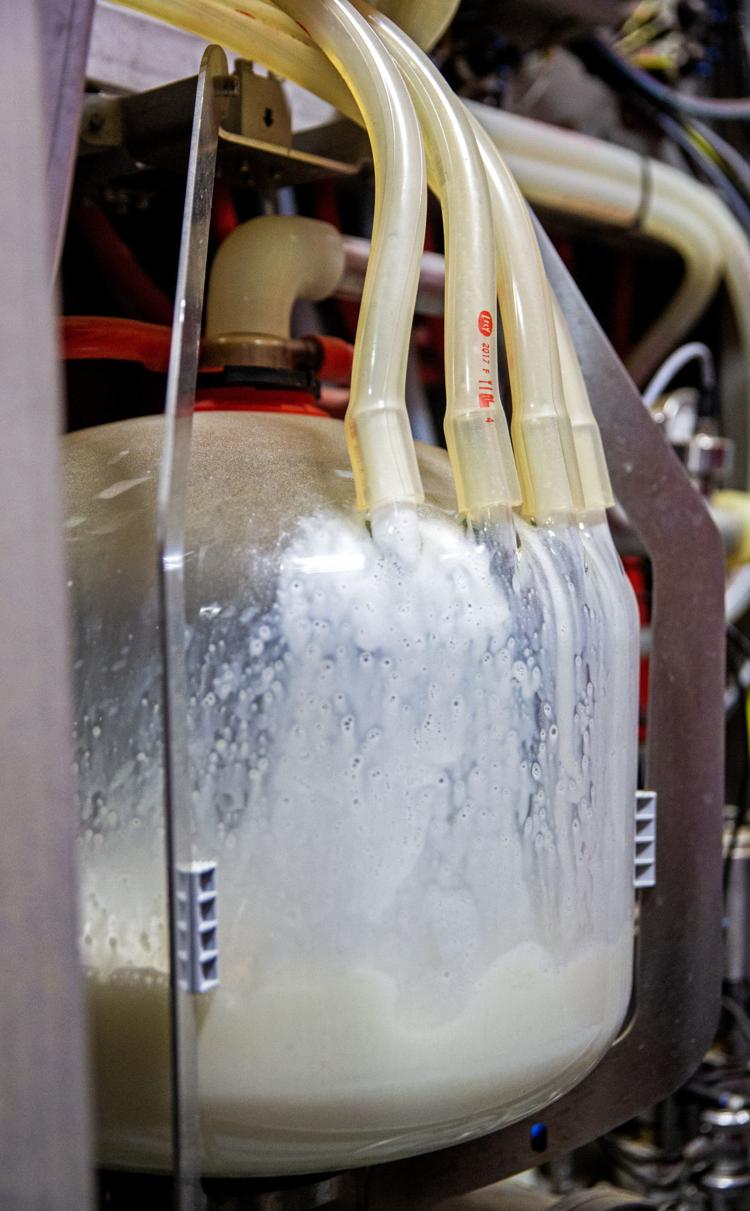 Agriculture at CSI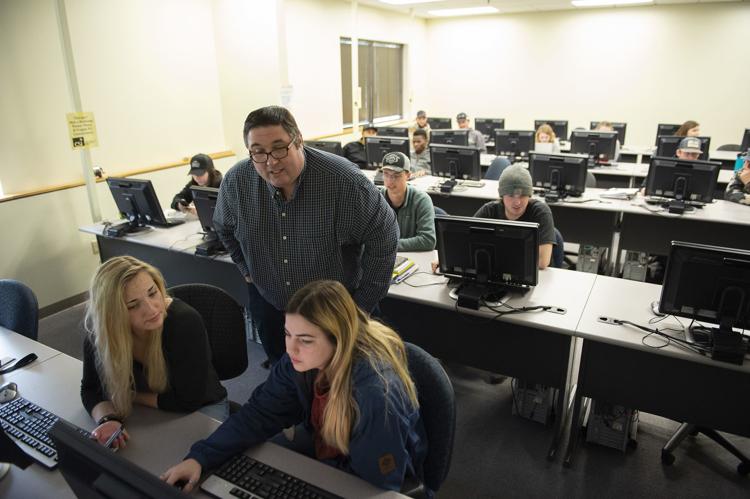 Agriculture at CSI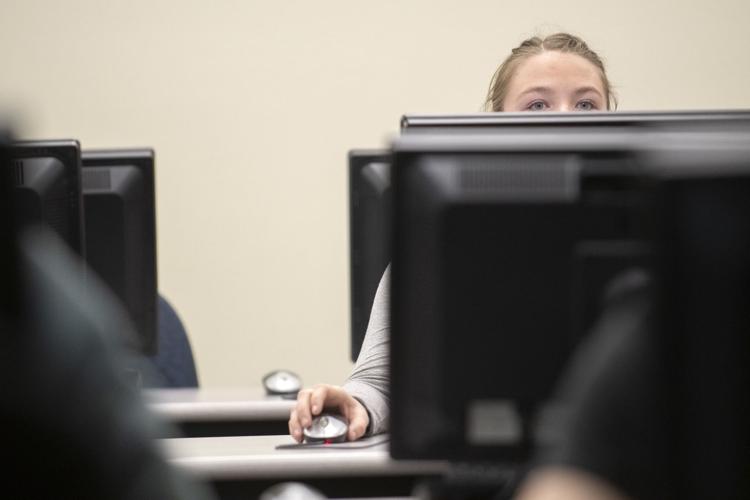 Agriculture at CSI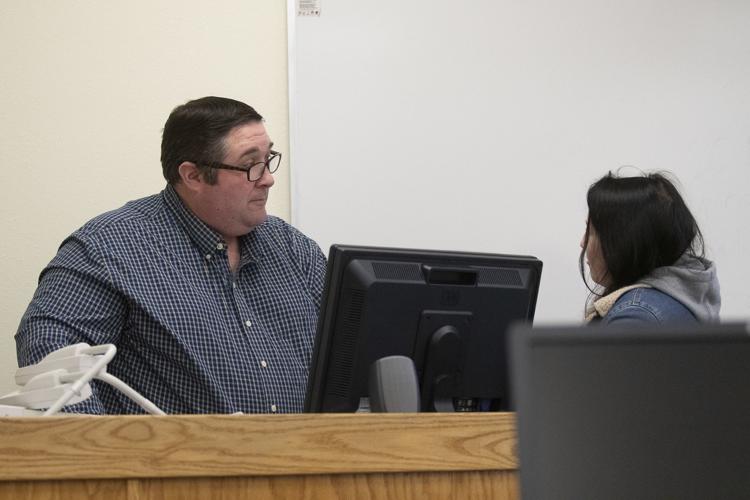 Agriculture at CSI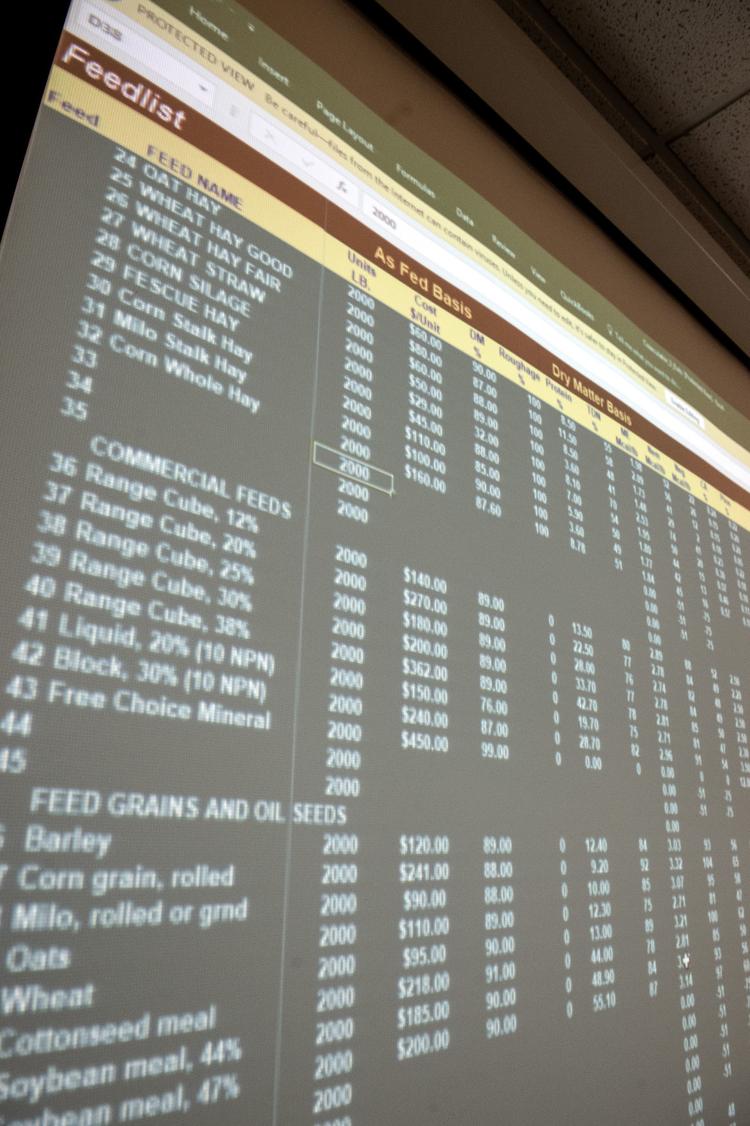 Stotz equipment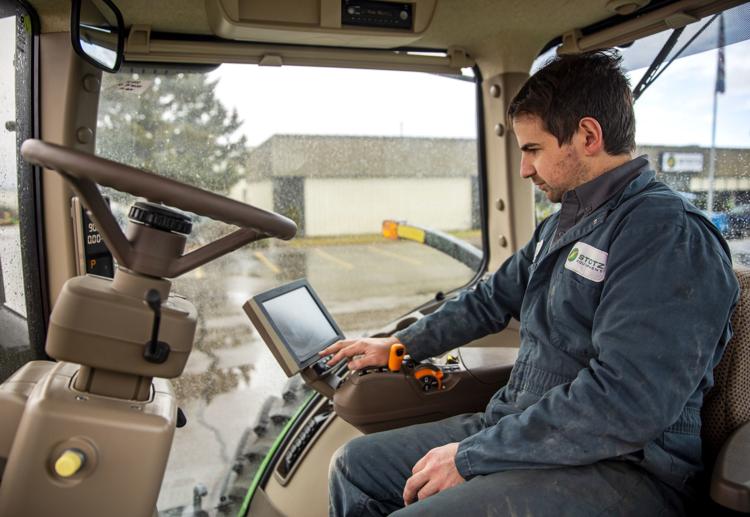 Stotz equipment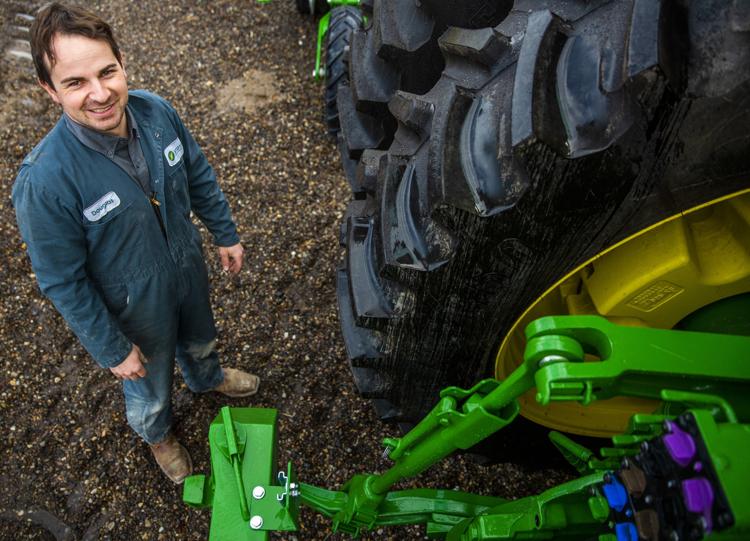 Stotz equipment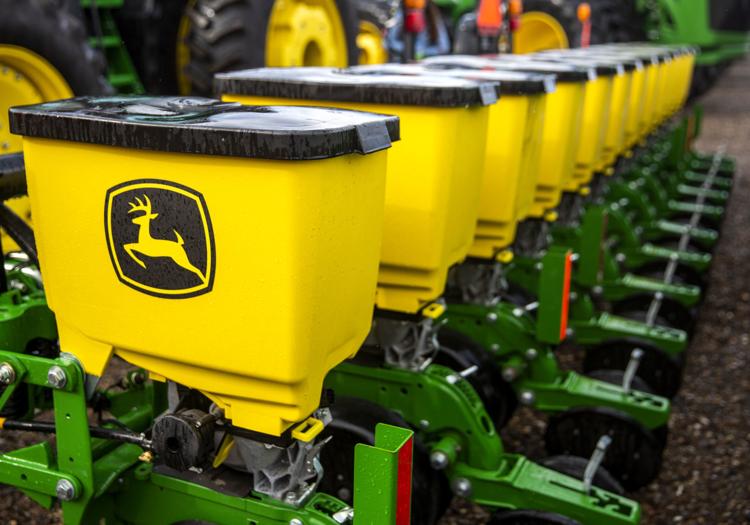 Stotz equipment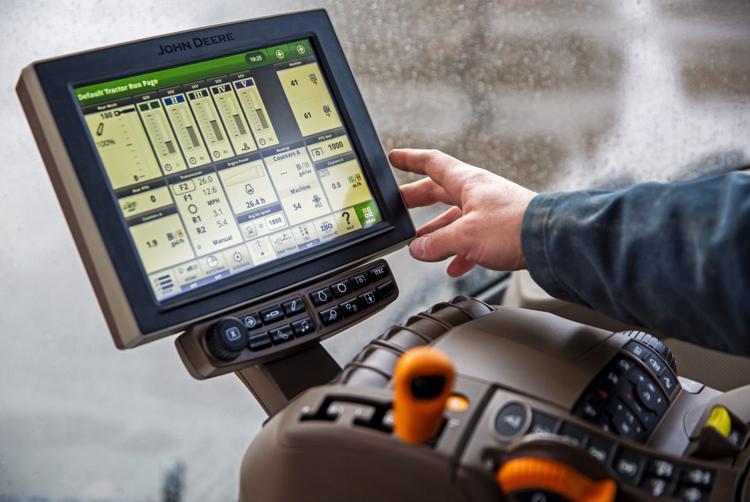 LESA approach irrigation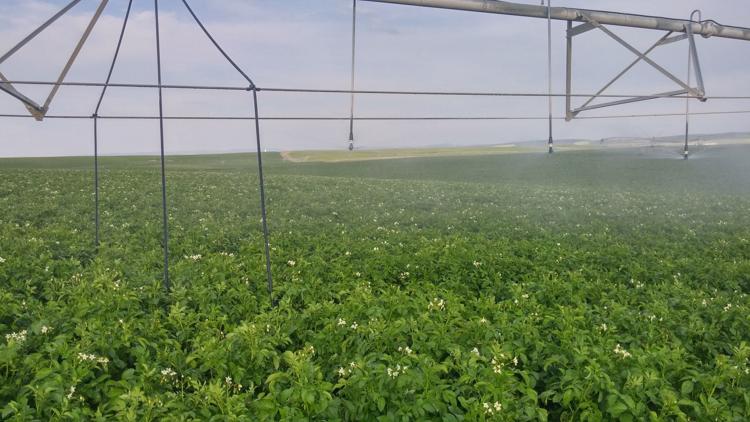 Robotic dairy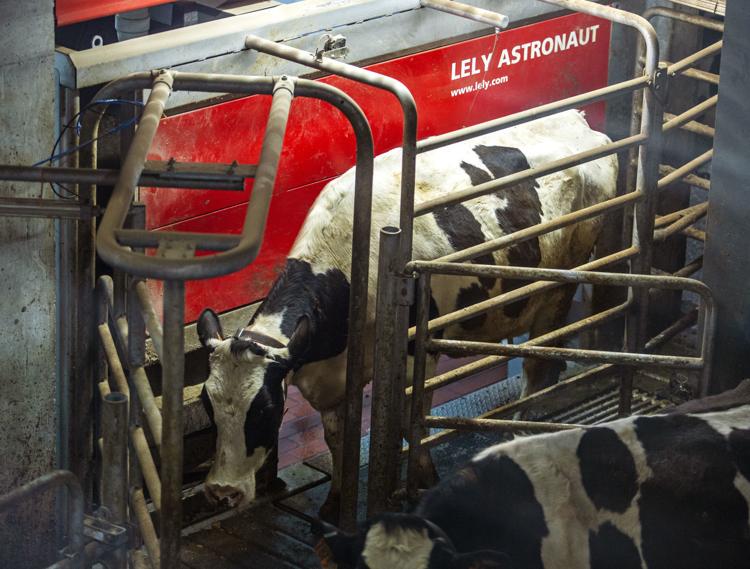 Robotic dairy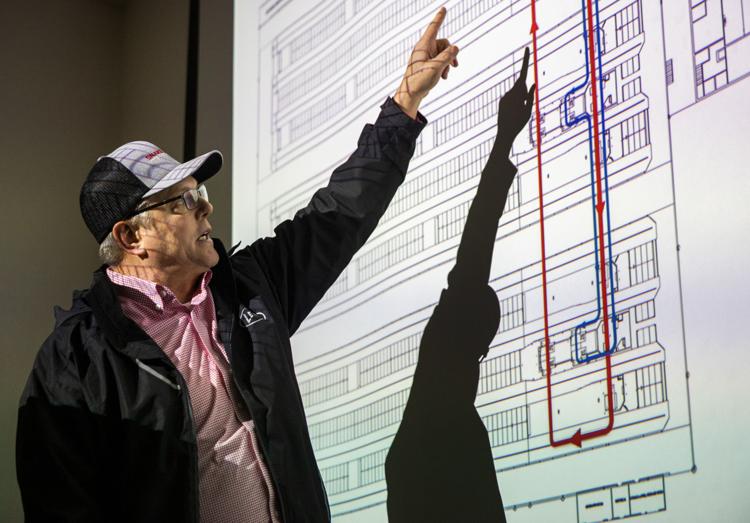 Robotic dairy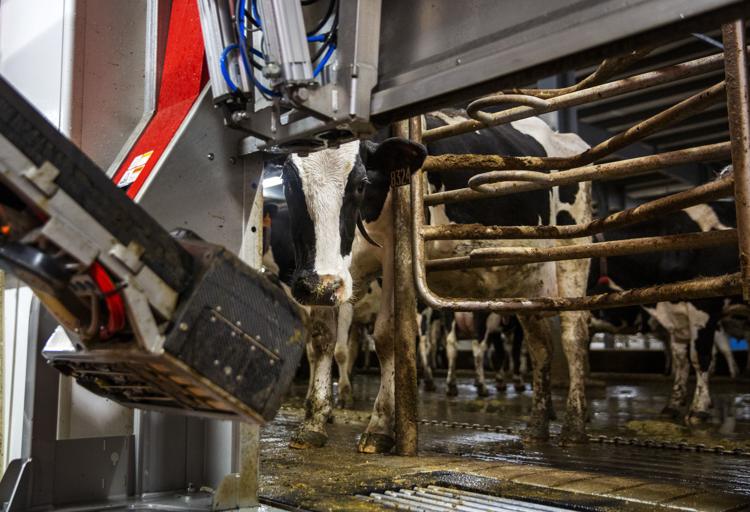 Robotic dairy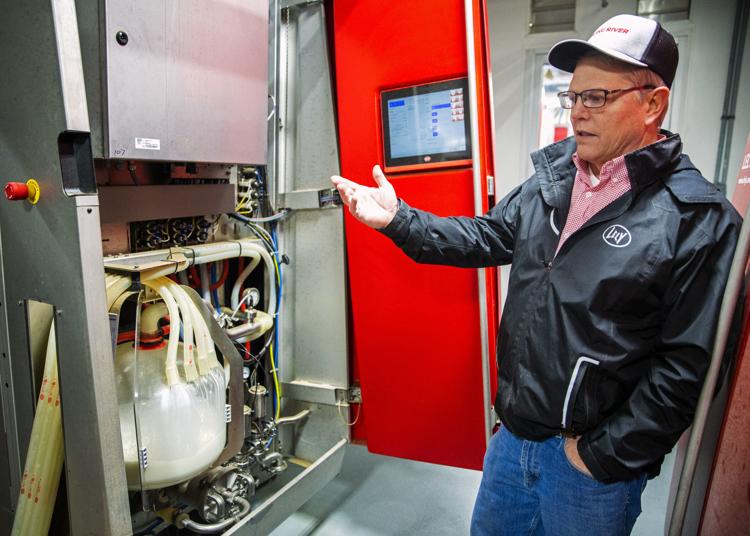 Robotic dairy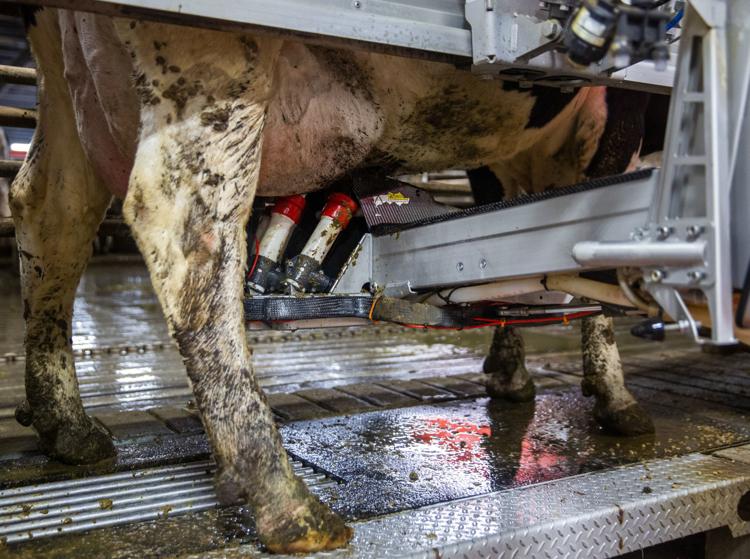 Robotic dairy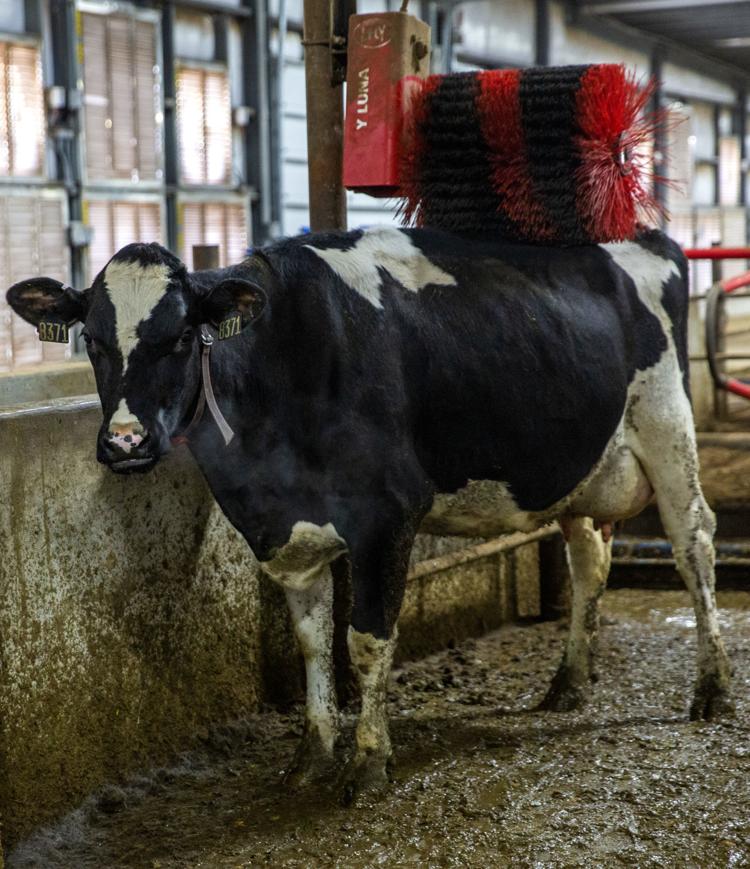 CropLogic sensor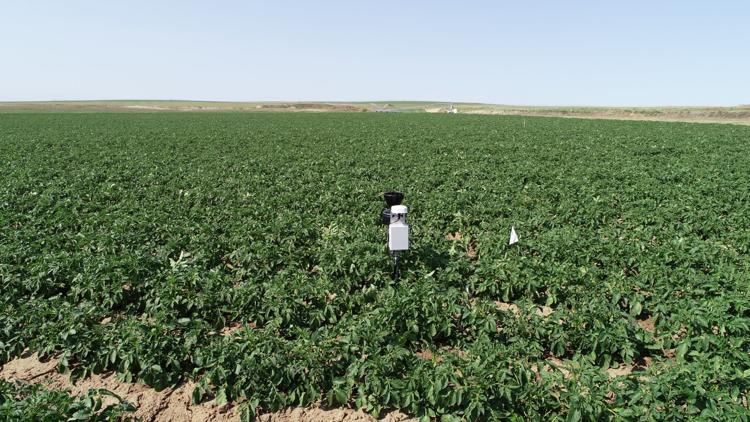 Seed planter in Kimberly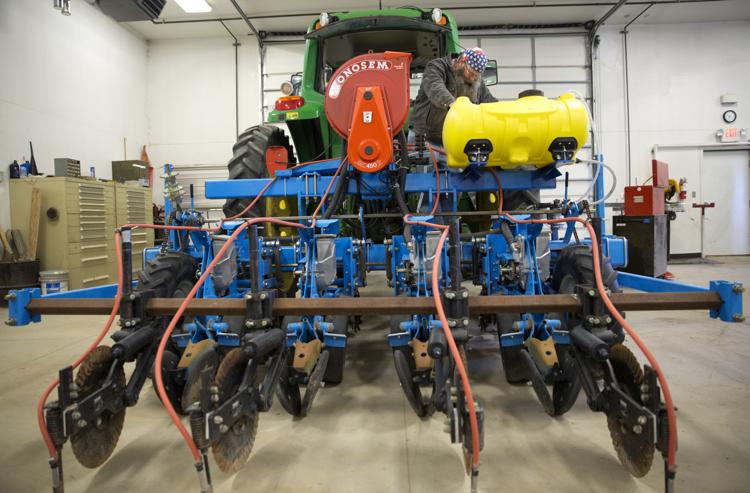 Sugar beets ready to seed plant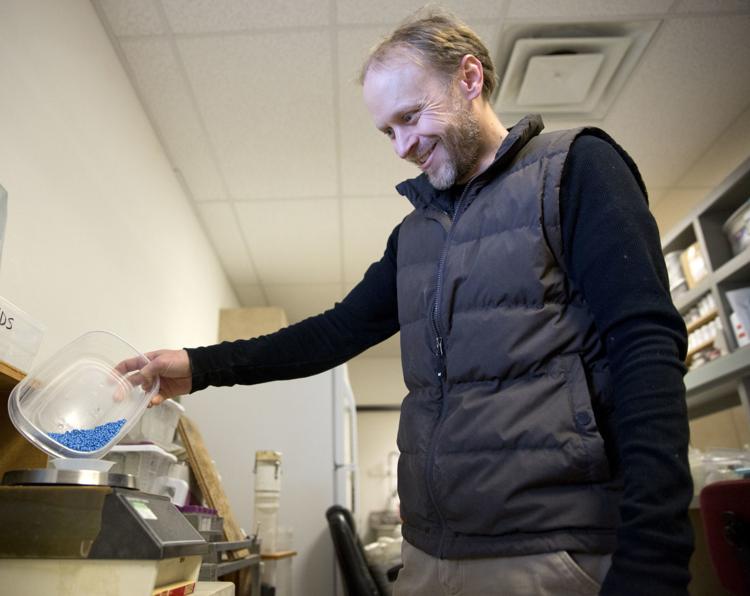 UI Research and Extension Center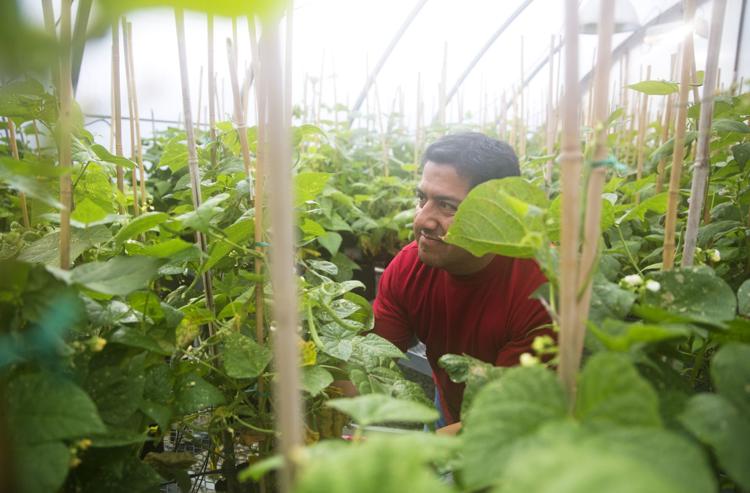 Potatoes for research plots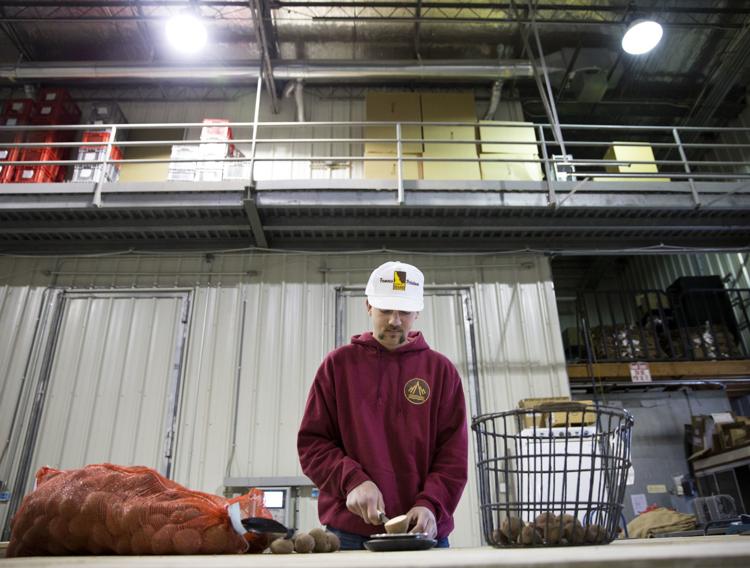 Jim Wilson at CSI